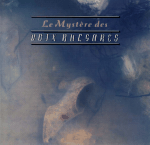 AD603 (1986): Pritouritze Planimata, Polegnala e Todora [CAD603]



CAD603, CADC603, CAD603CD (1986): Pilentze Pee, Svatba, Kalimankou Denkou, Strati na Engelaki Doumansche, Polegnala Pschenitza, Messetschinko Lio Greilivko, Brei Yvane, Erghen Diado, Sableyalo Planinata, Mir Stanke Le, Schopska Pesen, Polegnala e Todora
Sleeve by 23 Envelope and Nigel Grierson. AD603 is a promotional single, of which 500 were pressed. David Byrne released a version of «Polegnala e Todora» on his album «Music For The Knee Plays».

---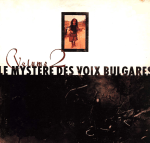 CAD801, CADC801, CAD801CD (1988): Kaval Sviri, Stani Mi, Maytcho, Di-Li-Do, More Zajeni Se Ghiouro, Tche Da TiKupim Bela Seitsa, Ovdoviala Lissitchkata, Messetchinko Lio, Ei Mori Roujke, Dragana J Slavei, Atmadja Duma Strachilu, Dve Tourlaski Pesen, Trenke Todorke, Besrodna Nevesta, Jzpoved, Ghiore Dos, Spis Li, Milke Le

They have since left and signed to another company.

---