Air Miami

45789 (cd) (1994) (excerpt): Air Miami: Pucker

---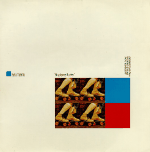 NONAIR1 (1994): Airplane Rider [7300], Stop Sign

Released by Teenbeat (TEENBEAT 147).

---

7300 (1995) (excerpt): Air Miami: Airplane Rider

---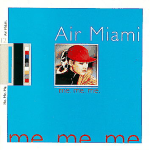 CAD5011, CADC5011, CAD5011CD (Sep 12 1995): I Hate Milk, World Cup Fever, Seabird, Special Angel, Afternoon Train, Dolphin Expressway, Sweet As A Candy Bar, You Sweet Little Heartbreaker, Neely, Bubble Shield, The Event Horizon, Definitely Beachy, Reprise

The last track is part of track 12 on the 4AD release. Air Miami are Mark Robinson (Unrest), Bridget Cross (Unrest) and Gabriel Stout. Also released on TeenBeat Records in the US as a double 12" featuring the description «Always now. Always Contemporary.»

---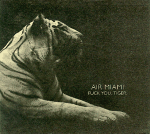 BAD5014CD, AD5014 (Oct 9 1995): I Hate Milk [R CAD5011], Warm Miami May, Afternoon Train (Remix #3) [R CAD5011], See-Through Plastic

---

MIAMI1 (1995): I Hate Milk [BAD5014CD]

One-sided stickered & numbered (500 copies) promotional release

---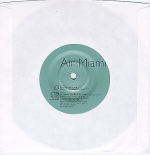 NONAM1 (1995): I Hate Milk Milk [R (*I Hate Milk*) CAD5011], Afternoon Train Train

Promo (with insert) released in the US (PRO-S-7823).

---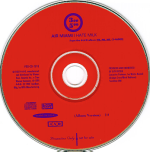 NONAM2 (1995)

Promo released by Teenbeat in the US (PRO-CD-7816).

---

7625 (1995) (excerpt): Air Miami: Dolphin Expressway [CAD5011]

---

FTWW1 (1995) (excerpt): Air Miami: You Sweet Little Heartbreaker [CAD5011]

---

FTWW23 (1995) (excerpt): Air Miami: You Sweet Little Heartbreaker [CAD5011]

---

NONVAR24 (1996) (excerpt): Air Miami: Neely (demo) [R CAD5011]

---

NONAM3 (1997) (excerpt): Air Miami: Nevada 2007

---