Bettie Serveert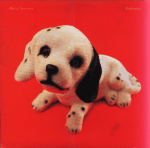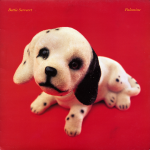 GU3LP, GU3C, GU3CD (1992): Leg, Palomine, Kid's Allright, Tom Boy, Under The Surface, Balentine, This Thing Nowhere, Healthy Sick, Sundazed To The Core, Palomine (small) [R GU3LP]

Bettie Serveert are Peter Visser, Berend Dubbe, Herman Bunskoeke and Carol van Dijk. The initial pressing of GU3LP included GU3S. GU3CD was released in a digipak. Coproduced by Edwin «Hank» Heath and Frans Hagenaars. Recorded at Sound Enterprise. Sleeve by Roel Siebrand, Diedrik van der Gonk and Reinier Veldman. The name of the group is taken from a Dutch TV show called «Bettie Serveert» which featured the tennis player Bettie Stöve. It means «Bettie Serves» (as in «serves the ball.») Bettie Serveert have signed to Matador/Beggars Banquet. «Healthy Sick» written by Lou Barlow (Sebadoh).

---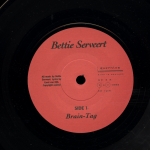 GU3S (1992): Brain-Tag, Get The Bird, Smile

Free 33 rpm single included with initial pressing of GU3LP.

---

NONVOL5 (Dec 1992) (excerpt): Bettie Serveert: Brain-Tag (original version) [R GU3S]

---

(shuffle) (cd) (1993) (excerpt): Bettie Serveert: Totally Freaked Out

(shuffle) (video) (1993) (excerpt): Bettie Serveert: Tom Boy [GU3LP]

---
Some items that might be relevant
---