The Happy Family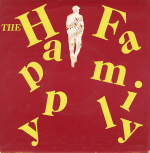 AD204 (1982): Puritans, Innermost Thoughts, The Mistake

---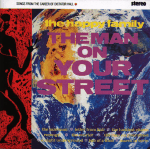 CAD214 (1982): The Salesman, Letter From Hall, The Luckiest Citizen, Revenge!, The Courier, The Man On Your Street, A Night Underground, Two Of A Kind, March In Turin

CAD214CD (1992): CAD214, AD204
The Happy Family are Neil Martin, Ronnie Torrence, Paul Mason, Nicholas Currie and David Wendell. Engineered by Calum Malcolm. Recorded at Castle Sound. Sleeve by Gillian McCormick, Rae Farnborough, Space Frontiers and Mick Shepley. Featuring Steve Kettley and Kirsteen McCormick. This is the last release from The Happy Family on 4AD. Nicholas Currie has released several albums under the name «Momus» on Creation Records.

---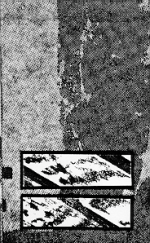 NONTHF1 (1985): The Salesman (demo) [R CAD214], Letter from Hall (demo) [R CAD214], Revenge (demo) [R CAD214], The Luckiest Citizen (demo) [R CAD214], The Man On Your Street (demo) [R CAD214], March in Turin (demo) [R CAD214], Two fo a Kind (demo), Innermost Thoughts (studio) [R AD204], The Distance (studio), My Double (studio)

Cassette released by Les Temps Modernes (LTM V:VI) including a booklet telling us about the band. Later rerelased with just a typed info sheet. Tracks 1-7 are demo versions recorded at Pier House Studio in '83, while 8-10 are early studio versions recorded at the Palladium in Edinburgh in late 82.

---

NONLTM1 (1985) (excerpt): The Happy Family: March in Turin (demo) [NONTHF1]

---