Underground Lovers

GUP1lp (1992) (excerpt): Underground Lovers: I Was Right [GU2LP]

---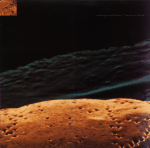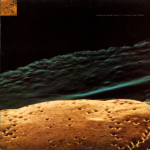 GU2LP, GU2C, GU2CD (Oct 26 1992): Eastside Stories, Promenade, I was right, Holiday, Got of on it, Daze, Waves, Your eyes, Ladies choice, Get to know, Whisper me nothing

Initial quantities of the LP contains GU2S. Underground Lovers are Richard Andrew, Maurice Argiro, Glenn Bennie, Vincent Giarrusso and Philippa Nihill. Coproduced by Wayne Conolly. Engineered by Wayne Conolly, Michelle Barry, Tim Northam and Peter Lees. Recorded at Paradise and RICH. Mastered by Don Bartley. Sleeve by The Senate. Previous releases (all on Show Records): «Round & Round» (7"), «Looking For Rain» (7"), «Lick The Boot» (Cdsingle), «Nice» (cdsingle), «Underground Lovers» (lp/cd) and «I Was Right» (cdsingle on Polygram Australia).

---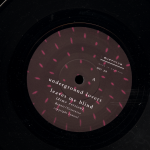 GU2S (1992): Leaves Me Blind (demo version), Mumble Head (demo version)

Free single included with the first pressing of GU2LP.

---

GU24612" (1992): I Was Right (Extended Mix) [R GU2LP], I Was Right [GU2LP], I Was Right [R GU2LP]

Promo release.

---

GUP212" (1993)

Promo release.

---

NONIPR1 (1993) (excerpt): Underground Lovers: Promenade [GU2LP]

---

(shuffle) (cd) (1993) (excerpt): Underground Lovers: Your Eyes [Re GU2LP]

---