The Sherlock Holmes Atlas

Index
Alphabetical
By Geographic Location
By Literature Reference
List of Photos and Illustrations
---
Additional Information
Help/F.A.Q.
Acknowledgements
Abbreviations
References
Related Links
Send Feedback



Credits and Acknowledgements

Conceived and Designed:
by Jenny Newbury who was inspired by the Sherlockian maps made by Dr. Julian Wolff. Please mail Jenny with your comments, corrections, complaints, and suggestions . There's also a Feedback Form if you'd prefer to communicate via the Web.


Sherlockians who have lent a helpful hand:
...with obtaining period photographs and maps:
Stephen Bishop (Southern England)
Richard D. Lesh (Battle of Maiwand)
Theirry Saint-Joanis (photograph of the Hotel du Louvre)

...with cataloging references in the stories:
Stephen Bishop (LION, SOLI, REIG, COPP)
Sebastien Cavenet (French references)
Les Moskowitz (MUSG, GLOR, VALL, ENGR, REDH, BLUE, NOBL)

...with helpful comments regarding the site:
Bill Barnes, Steve Bishop, M. C. Black, Sebastien Cavenet, James Chase, Waynne Cox, Greg Giordano, Kenneth Lanza, Britten Martin, Les Moskowitz, "Fred Porlock," Chris Redmond, David Richardson, Patricia Ward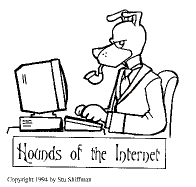 Many of these folks are associated with
the Hounds of the Internet,
a lively sherlockian mailing list.
Come join us!


Sources of NON-Freeware Graphics
All international flag graphics are copyright 1995 - 1997 by the Nova Development Corporatioa. On this website they are used as per the license agreement and are not to be rented, lent, or sublicensed, SO PLEASE DO NOT COPY THEM.


Sources of Freeware Graphics
Maps generated by the Xerox PARC Map Viewer, which utilizes public domain data (courtesy of the U.S. government) from the CIA World Data Bank II.
American and state flags are from www.usflag.org.
The torn paper background is freeware from Pam Bytes.

Various random graphics used on the site can be found at Hee Yun's Graphic Collection.
The Sydney Paget illustration on the top page was copied from Michael Sherman's 221b Baker Street page, which was then doctored up with a map from WorldTime.
The Victorian Graphics can be found at Victoriana.
---
---

Return to the top page
---
Copyright © by Jennifer A. Newbury 1999. All rights reserved.
http://www.evo.org/sherlock/acknowledgements.html
Last Modified: Jan. 20, 1999