The Sherlock Holmes Atlas

Index
By Geographic Location
By Literature Reference
List of Photos and Illustrations
---
Additional Information
Help/F.A.Q.
Acknowledgements
Abbreviations
References
Related Links
Mail Suggestions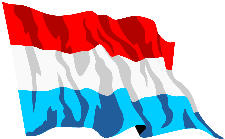 Kingdom of western Europe, pop. 5,104,137 [1900]. [JT]

See also:Holland


---
REIG: Holmes was involved in "the question of the Netherland-Sumatra Company and of the colossal schemes of Baron Maupertuis" but the affair "is too recent in the minds of the public, and too intimately concerned with politics and finance, to be a fitting subject for this series of sketches."


---
NORW: Around the time of NORW, Holmes was also involved in "the shocking affair of the Dutch steamship Friesland" which nearly cost Holmes and Watson their lives.


---
http://www.evo.org/sherlock/europe/netherlands.html
Last Modified: Feb. 18, 1998