The Sherlock Holmes Atlas

Index
By Geographic Location
By Literature Reference
List of Photos and Illustrations
---
Additional Information
Help/F.A.Q.
Acknowledgements
Abbreviations
References
Related Links
Mail Suggestions


City in Michigan, pop. 317,591 [1904]. [JT]

VALL: McMurdo was versed in the life of the cities of the North, of Detroit...


---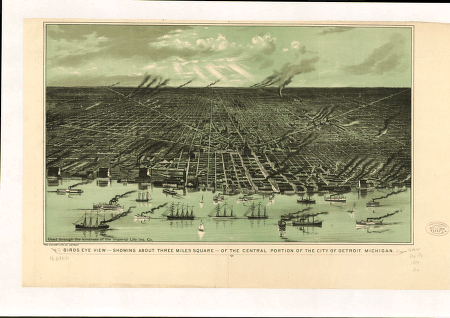 Bird's eye view-- showing about three miles square-- of the central portion of the city of Detroit, Michigan. Calvert Lith. Co.; 1889?

Notes: Perspective map not drawn to scale; "Used through the kindness of the Imperial Life Ins. Co."

---
http://www.evo.org/sherlock/n_america/detroit.html
Last Modified: August 17, 1997