The Sherlock Holmes Atlas

Index
Alphabetical
By Geographic Location
By Literature Reference
List of Photos and Illustrations
---
Additional Information
F.A.Q.
Acknowledgements
Abbreviations
References
Related Links
Send Feedback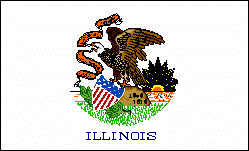 State in the midwestern USA, pop. 4,821,550. [JT]


---
STUD: A state in which Lucy Ferrier presumably travelled through.

Lucy: "He made the country down in Illinois and He made the Missouri. I guess somebody else made the country in these parts. It's not nearly so well done. They forgot the water and the trees."

STUD: When the Mormons meet the Ferriers on the Great Alkali Plain, they mention that they had come from Nauvoo, in the state of Illinois, "where we had founded our temple."

---
http://www.evo.org/sherlock/n_america/illinois.html
Last Modified: Feb. 18, 1998