The Sherlock Holmes Atlas

Index
Alphabetical
By Geographic Location
By Literature Reference
List of Photos and Illustrations
---
Additional Information
Help/F.A.Q.
Acknowledgements
Abbreviations
References
Related Links
Send Feedback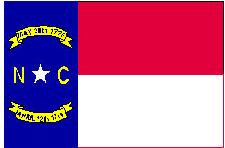 State in the southern USA, Pop. 1,893,810 [1900]. [JT]


---
FIVE: Holmes's book lists the Carolinas amongst the states in which the Ku Klux Klan was active.


---
HOUN: Holmes pointed out that there were similar cases to HOUN that occurred in Godno, in Little Russia in the year '66, and, of course, the Anderson murders in North Carolina.



---
http://www.evo.org/sherlock/n_america/north_carolina.html
Last Modified: Oct. 10, 1998