The Sherlock Holmes Atlas

Index
By Geographic Location
By Literature Reference
List of Photos and Illustrations
---
Additional Information
Help/F.A.Q.
Acknowledgements
Abbreviations
References
Related Links
Mail Suggestions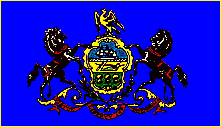 State in the eastern USA. Pop. 6,302,115 [1900]. [JT]


---
VALL: The sawed-off shotgun found at the scene of the crime came from the Pennsylvania Small Arms Company.


---
REDH: The late Ezekiah Hopkins, benefactor of red headed men, was from Lebanon, Pennsylvania, USA.

---
http://www.evo.org/sherlock/n_america/pennsylvania.html
Last Modified: Nov. 4, 1997