The Sherlock Holmes Atlas

Index
Alphabetical
By Geographic Location
By Literature Reference
List of Photos and Illustrations
---
Additional Information
Help/F.A.Q.
Acknowledgements
Abbreviations
References
Related Links
Send Feedback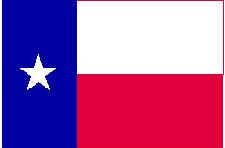 The largest state in the contiguous 48 states in the USA, also known as "The Lone Star State." Pop. 3,048,710 [1900]. [JT]


---
FIVE: Holmes: "There were thirty-six ships of fair tonnage which were reported there during those months. Of these, one, the Lone Star, instantly attracted my attention, since, although it was reported as having cleared London, the name is that which is given to one of the states of the Union."
Watson:"Texas, I think"
Holmes:"I was not and am not sure which, but I know that the ship must have an American origin."

"



---
http://www.evo.org/sherlock/n_america/texas.html
Last Modified: Oct. 12, 1997