The Sherlock Holmes Atlas

Index
Alphabetical
By Geographic Location
By Literature Reference
List of Photos and Illustrations
---
Additional Information
Help/F.A.Q.
Acknowledgements
Abbreviations
References
Related Links
Send Feedback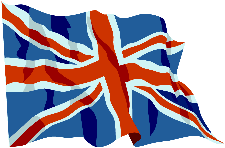 Geographically, the largest island of Europe. Politically, the United Kingdom of Great Britain and Ireland, pop. 41,458,721.

Mentioned in: BRUC (The British Government), EMPT (The book British Birds).


---
HOUN: Sir Henry Baskerville: "I don't know much of British life yet, for I have spent most of my time in the States and in Canada. But I hope that to lose one of your boots in not a part of the ordinary routine of life over here."


---
SECO: Lord Bellinger, twice Premier of Britain, came to consult Holmes.

Bellinger:"There, Mr. Holmes, you take me into regions of high international politics. But if you consider the European situation you will have no difficulty in perceiving the motive. The whole of Europe is an armed camp. There is a double league which makes a fiar balance of military power. Great Britain holds the scales. If Britain were driven into war with one confederacy, it would assure the supremacy of the oother confederacy, where they joined in the war or not. Do you follow?"

See also: England


---
http://www.evo.org/sherlock/britain/britain.html
Last Modified: Feb. 18, 1998