The Sherlock Holmes Atlas

Index
Alphabetical
By Geographic Location
By Literature Reference
List of Photos and Illustrations
---
Additional Information
Help/F.A.Q.
Acknowledgements
Abbreviations
References
Related Links
Send Feedback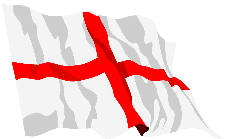 Primary political division of Great Britain, pop. 30,807,232 [1901]. The name is commonly used when referring to island of Great Britain and to the United Kingdom. [JT]


---
Mentioned in: ABBE, BERY, BOSC, BRUC, CROO, DANC, DEVI, ENGI, FINA, FIVE, GREE, IDEN, ILLU, GLOR, MAZA, SCAN, SECO, SHOS, SILV, SPEC, STUD, SUSS, THOR, VALL


---
CROO: Henry Wood: "But when one gets old one has a longing for home. For years, I've been dreaming of the bright green fields and the hedges of England."


---
HOUN: Sir Charles Baskerville returned to England while the getting was good, after making his fortune in South Africa. He lived at Baskerville Hall for only two years before he met his end.


---
THOR: Holmes: "With the help of the god of justice I will give you a case which will make England ring."


---
http://www.evo.org/sherlock/britain/england.html
Last Modified: Jan. 9, 1999