The Sherlock Holmes Atlas

Index
By Geographic Location
By Literature Reference
List of Photos and Illustrations
---
Additional Information
Help/F.A.Q.
Acknowledgements
Abbreviations
References
Related Links
Mail Suggestions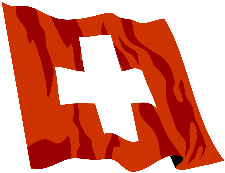 Republic in central Europe, pop. 3,315,443 [1900]. [JT]


---
FINA: Holmes and Watson plan to hide out in Switzerland while the London police nab Moriarty and his gang.

Holmes:"In the meantime we shall treat ourselves to a couple of carpet-bags, encourage the manufactures of the countries through which we travel, and make our way at leisure into Switzerland, via Luxembourg and Basle."


---
EMPT: Col. Sebastian Moran was with Moriarty in Switzerland and witnessed the encounter at Reichenbach.

Holmes:"... and it was undoubtedly he who gave me that evil five minutes on the Reichenbach ledge."


---


Click to view larger image
"Suisse, typical Swiss scene"

Notes: Chromolithograph printed by Lemercier in paris, published in London and Paris, about 1865. Source: Steve Bartrick Antique Prints & Maps
---
http://www.evo.org/sherlock/europe/switzerland.html
Last Modified: Sept. 27, 1997