The Sherlock Holmes Atlas

Index
Alphabetical
By Geographic Location
By Literature Reference
List of Photos and Illustrations
---
Additional Information
Help/F.A.Q.
Acknowledgements
Abbreviations
References
Related Links
Send Feedback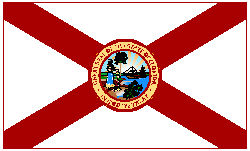 State in southern USA. Population 528,542 [1900]. [JT]

Note to self: where does the "pleasant places" reference come from?

FIVE: Where Elias Openshaw developed a successful plantation, and became embroiled in the KKK. Holmes:"We may start with a strong presumption that Colonel Openshaw had some very strong reason for leaving America. Men at his time of life do not change all their habits and exchange willingly the charming climate of Florida for the lonely life of an English provincial town."

FIVE: Holmes's book lists Florida as one of the states in which the Ku Klux Klan was active.



---
http://www.evo.org/sherlock/n_america/florida.html
Last Modified: Oct. 12, 1997