The Sherlock Holmes Atlas

Index
By Geographic Location
By Literature Reference
List of Photos and Illustrations
---
Additional Information
Help/F.A.Q.
Acknowledgements
Abbreviations
References
Related Links
Mail Suggestions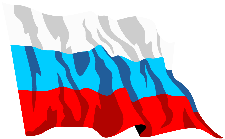 The Russian Empire, after Great Britain, was the largest empire in the world, est. pop. 130,000,000 (1897). [JT]


---
MUSG: Holmes refers to "the adventure of the old Russian woman" as one of the "pretty little problems" that he worked on before he met Watson.


---
SCAN: A Frenchman or Russian could not have written the mysterious note Holmes recieved.


---
VALL: McGinty: "Where's your warrant? By Gar! a man might as well live in Russia as in Vermissa while folk like you are running the police. It's a capitalist outrage, and you'll hear more of it, I reckon."


---
SECO: Hope's despatch box contained a note on the Russo-German grain taxes.


---
http://www.evo.org/sherlock/europe/russia.html
Last Modified: Nov. 7, 1998